Special Projects at RC Optical Systems...
High Energy Laser (HEL) Beam Director ...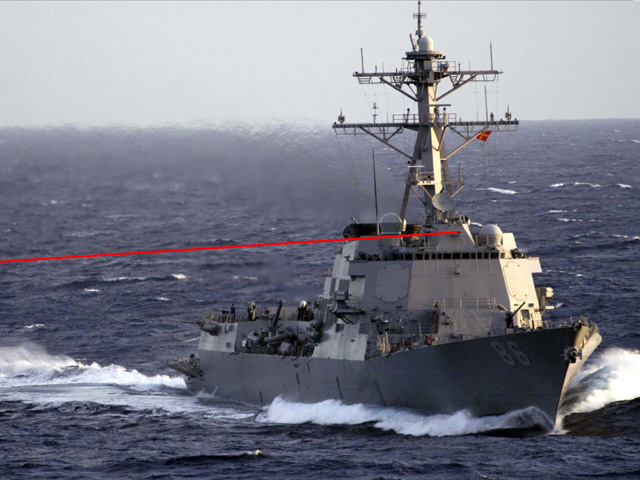 This illustration shows the Navy's plans for "Speed of Light" defensive weapons.
- May 15, 2009 - RC Optical Systems Inc., wins another order for a "Ruggedized" 20RC Navy Beam Director and Gimbal Mount. This new order will employ a Coudé Path for six 17kW fiber lasers.
- November 2008 - The 20RC (mentioned below) was able to project a 34kW laser onto a target drone over a kilometer away, burning a hole in the wing. Read more here.
- January 2008, RCOS designed, built, and delivers a "Ruggedized" 20RC and EL/AZ Gimbal. This telescope was to be tested specifically as a defensive weapon employing six 5.5 kW fiber lasers.